Recommended Global Nursing Webinars & Conferences
Asia Pacific & Middle East
Health Care 2020
About Conference
ME Conferences is pleased to welcome you all for: "3rd Annual Conference on Pediatric Nursing and Health Care" which will be held during November 09, 2020. It's a webinar conducted online with the theme; "Heal a child: Change the world". The main aim of this webinar is to address the challenges in making a safer, sustainable and affordable system for medication, and health through consolidating the underpinning Pediatrics Nursing research platforms. We invite all the experts in the field of Pediatrics Nursing and Health Care, Pediatricians, Physicians, Students, Pediatric Surgeons , Pediatrics Nurses, Child Psychologist, Academic Professionals, Research Scholars, Pharmaceutical Companies, Primary Care doctors, Primary Care Professionals, Nurses prescription experts or individuals who have faith in characteristic solutions for investigate their examination, contextual investigations and specialists of regular medication. This international event will come out to be an admirable opportunity for the practitioners and pediatricians to explore the best results. It has been noted with evidence and demonstrating pediatrics to be the most workable option for treating children and kids. Workshops focus on Health care, with topics including nursing, pediatrics, child psychologist and many more.
Why to attend Healthcare 2020 Conference?
Healthcare 2020 Webinar provides the best platform to learn, inform and discuss new ideas, current discoveries, medications, failures and issues related to child health as well as women healthcare and it is progressed by knowledgeable, skilled and experienced neonatologists, pediatric scientists, pediatric health professionals, pediatric nurses and hospitals, pediatric nutritionists, pediatric researchers, pediatric health care associates, pharmaceutical companies and a team of many other multidisciplinary specialists. Healthcare 2020 Webinar aims in gathering worldwide experts and eminent people to share and discuss their novel ideas and research work so that it would be beneficial for children suffering from various infections and disorders. Healthcare 2020 objective is to gather audience from everywhere throughout the world to present current research and to disseminate the new trends in the field of Pediatrics, Nursing and healthcare.
It will be a great platform for the young budding researchers and delegates to breakout sessions, highlighting clinical projects, education, and research studies and also to gain immense knowledge from the Webinar with the Neonatologists, Pediatricians, Primary Care Doctors and Nurses Physicians.
We likewise respect the cooperation of scientists, research scholars, surgeons, physicians, scientific faculty and more audience, Presidents, CEO's, Delegates and Industrial administrators from Pharmacy and Health care divisions making the meeting an ideal stage to arrange, share perspectives and information through interactive keynote, plenary, posters and B2B discussions.
Target Audience of Healthcare 2020 Conference:
Pediatricians
Physicians
Students
Pediatric Surgeons
Pediatrics Nurses
Child Psychologist
Academic Professionals
Research Scholars
Pharmaceutical Companies
Primary Care doctors
Primary Care Professionals
Nurses
Associations and Societies
Pediatric and Faculty
Medical Colleges
Healthcare Professionals
Pediatrics Physicians
Training Institutes
Manufacturing Medical Devices Companies
Hospital Administrators
Hospital General Counsel
Pediatrics Nutritionists and Dieticians
Pediatric Gastroenterologists
Child Development Specialist
Pediatric Medicine Specialist
Healthcare Technology and Companies
Sessions/Tracks
Pediatric nursing is a medical care of children and neonates up to adolescence, usually in-patient hospital or day-clinic. Pediatric Nursing is the restorative care of child and neonates up to puberty, as a rule in-patient clinic or day-clinic. Neonatal nurses are registered nurses who have some expertise in working with the youthful, vulnerable patients. Neonatal nursing is a branch of health care which mostly centers in giving care and support for new born babies who are born prematurely and suffering from health problems like birth defects, heart deformities, infections. Numerous neonatal nurses work in Neonatal Intensive Care Unit (NICU), which will give very particular medicinal care to in danger infants. The main role of pediatric nurses is to administer direct procedures and medicines to children according to prescribed nursing care plans. Nurses continuously assess the patient by observing vital signs, and by developing communication skills for children and family members and with medical teams. the will be a support to children and their families is one component of direct nursing care. Awareness of the concerns of children and parents, they are being present physically at times of stress and implementing strategies to help children and family members cope are all part of the work. Pediatric nurses perform physical exams and give guidance and support to the groups of patients. General pediatric gives nursing care to offspring of all the age groups who will experience the chronic effects of medical and surgical conditions. Medical attendees give instruction to the parents to watch and expect important signs and reactions to treatments.
Developmental disorders
Patient advocacy
Mental Disorders
Disabled Child Care
Neonatal nursing is a sub-specialty of nursing which works with newborn infants with a various problems ranging from prematurity, birth defects, infection and surgical problems cardiac malformations. Neonatal nurses are a vital part of the neonatal care team and they are required to know basic newborn resuscitation, which will be able to control the newborn's temperature and they know how to initiate cardiopulmonary and pulse oximetry monitoring. Most of the neonatal nurses care for infants from the time of birth until they are discharged from the hospital. The neonatal period is defined as the first month of life; however, the newborns are often sick for months. The neonatal is a solid purpose of the nursing that works with children with a progression of issues that happen due to absence of precautionary measure, the delivery of births, contamination and the surgical issues. Neonatal nursing (neo means new and natal means birth) is a nursing division that care for the new-conceived babies up to 28 days after birth. Children having with a multiple issues going from prematurity, disease, birth abandons, heart abnormalities and surgical issues are under neonatal nursing. Attendants who work in the neonatal task are a fundamental piece of the neonatal consideration group and are required to know the essential rejuvenation of the new-born baby, control the temperature of the child and know the beginning of cardiopulmonary monitoring and heartbeat oximetry.
Special care for premature indisposed infant
Extensive care in critically and complex infants
Surgical problem
Clinical Nursing in Neonatal
Standard of Neonatal Nursing Practice
Midwifery is otherwise called obstetrician is the health profession that deals with pregnancy, child birth, postpartum period. The specialist who is a prepared proficient has an important task in counselling and education in health, for ladies, as well as inside the family and the community. Women have a different medical issue. Women can have a pregnancy by getting early and standard pre-birth care. Ovarian tumour, vaginal growth, uterine development, cervical development and vulvar malignancy can be relieved by health nursing services for women. Women's health nurse practitioners (WHNPs) are the advanced practice registered nurses (APRN) they specialize in comprehensive healthcare for women across the lifespan. This includes well-woman care, reproductive and obstetrical (prenatal and postpartum) care. and gynecological care. A women's health nurse practitioner (WHNP) is a nurse practitioner which specializes in continuing and comprehensive healthcare for women across the lifespan with emphasis on conditions unique to the women from menstruation through the remainder of their life cycle. Women's health refers to the branch of medicine which focuses on the treatment and diagnosis of diseases and conditions that affect a woman's physical and emotional well-being.
Obstetric complications
Pregnancy nutrition
Perinatal and reproductive health
Breeding cycle management
Maternal and child health
Breastfeeding is also known as nursing, it is the feeding of babies and young children with milk from a woman's breast. The health professionals recommend that breastfeeding begin within the first hour of a baby's life and continue as often and as much as the baby wants. During the first few weeks of babies life may nurse roughly for every two to three hours, and the duration of feeding is usually ten to fifteen minutes on each breast. Older children feed less often. Mothers may push the milk so that it can be used later when breastfeeding is not possible. Breastfeeding has a number of benefits to both mother and baby, which infant formula lacks Breast feeding is an act of genuine love. Feeding the infant not just gives great nourishment; it additionally gives the chance to keep the new-conceived close and emotionally associated with one another. Before producing milk from a new mother, they discharge a thick, yellow substance called colostrum, which has immunological properties and builds up the child's immune system and advances the development and improvement of new-borns. Breast milk ensures the infant is against disease, which was available in more prominent in the second year of life than in the first. To progress and ensure breastfeeding, each exertion must be made to restrict contraindications to breastfeeding. Family nursing distinguish wellbeing nursing needs of every family, to teach and guide other family members, to develop health propensities and keep up physical, mental, spiritual environment.
Health benefits of breast feeding
Neoplasms
Fibrocystic breast changes
Infections and inflammations
Abnormal nipple conditions
Optimal functioning for individual
Pediatric nutrition is a well-balanced diet comprising of the basic supplements and sufficient caloric intake important to advance development and keep up physiological requirements at various periods of the child's improvement and development. Pediatric nutrient must comprise of basic nutrients and minerals which help for the development and advancement. The proportion of vitality is required for the metabolic maintenance and the development should help with the perfect supplements. Adolescence is the following stage in which one needs larger measure of supplements since numerous hormonal changes are happens at that period. Obesity and underweight are the two issues which happen because of absence of nutritional information. An adequate swallow of enhancement rich eating routine is incredible nourishment. Breast milk which provides the best nutrition for these vital first months of growth of the baby when compared to infant formula. For example, breastfeeding aids in preventing anemia, obesity, and sudden infant death syndrome; and it promotes digestive health, immunity, intelligence, and dental development. The American Academy of Pediatrics recommends exclusively feeding an infant breast milk, or iron fortified formula, for the first six months of life and continuing for one year or longer as desired by infant and mother. Infants are usually not introduced to solid foods until four to six months of age. Historically, breastfeeding was the only option for nutrition for infants otherwise the infant would perish. Breastfeeding is rarely contraindicated, but is not recommended for mothers being treated for cancer, those with active tuberculosis, HIV, substance abuse, or leukemia.
Preventive measures in diet
Parental nutrition
Complementary feeding
Nutritional assessment
The immune system which it protects your child's body from outside invaders. These include germs (like bacteria, viruses, and fungi) and toxins (chemicals made by microbes). The immune system which it is made up of different organs, cells, and proteins that work together. Pediatric immunology is a part of pediatrics that handles immunological or allergic disorders in kids. It accepts a genuine part in a comprehension of the major cells and subatomic instruments of the resistant framework and has been truly incorporated into the enhancement of new investigative tests and treatment. A part of the principle issue of pediatric immunology is a community obtained diseases, complications of immunization, HIV and pediatric AIDS or acquired insusceptible deficiencies. The immune system which consists of a team of cells, proteins, tissues and organs which fight with illness, germs and other invaders. When an unsafe substance which enters into the body, the immune system kicks into gear and attacks. Children do not have full developed immune system until they turn to 7-8 years old. But there are some healthy habits which you can adopt that will give your child's immune system a boost. Serve more fruits and vegetables such as Carrots, green beans, oranges, strawberries: They all contain carotenoids which are immunity-boosting phytonutrients.
Hepatitis B
Clinical immunology
Immunotherapy
Cancer immunology
Reproductive immunology
Childhood obesity is a serious medical condition which affects the children and adolescents. Children who are obese and are above the normal weight for their age and height. Pediatrics Obesity is a condition in which the abundance of muscle-to-fat proportions negatively affects the prosperity of a youngster. The primary cause of overweight relies upon genetics and hereditary issues. It is hard to estimate particularly the proportion of muscle to fat; called Body Mass Index (BMI) is utilized to assess it. The Body Mass Index utilizes the weight and tallness of a child to think about a result. The result is differentiated for posterity of a comparative sexual introduction between the ages of 2 and 20 years. Pediatric overweight prompts hazardous ailments like Risk for heart diseases and Diabetes, High blood pressure and Bone issues. Obesity is defined as a Body Mass Index at or above the 95th percentile for children and teens of the same age and sex. For example, a 10-year-old boy of average height (56 inches) who weighs 102 pounds would have a Body Mass Index of 22.9 kg/m2.
High blood pressure
Risk for Diabetes
Bone problems
Nutritional assessment
Healthy eating
Pediatric gastroenterology is the part of medicine that deals with the diseases of the gastrointestinal (GI) tract. Sensitivities of gastrointestinal nourishment are normal in new-conceived child. These conditions may persist during childbirth or at a later stage as the child grows. Common examples include hypersensitivities, colitis, anorexia and bulimia, celiac diseases, Cohn's illness, diarrhea, gluten sensitivity, irritable bowel syndrome and other related digestive and elimination problems. The diseases related to pediatric gastroenterology are gastritis, persistent arcades and problems with the improvement of the gastric tract. Pediatric gastroenterology has fatten greatly in North America and Europe. It began with the speciality of pediatrics, which was developed along with children's hospitals in the 19th century. The concept of specialists who are concentrating on organ specific specialties started around the same time. A person who is contributed to the development of the specialty is Dr. Samuel Gee in London with his focus on serious clinical conditions in children like celiac disease and cyclic vomiting syndrome. The first national gastrointestinal society has created in Germany in 1920 by Ismar Isidor Boas. He was the only first physician devoted completely to only gastroenterology. Margot Shiner, who in 1956 invented a biopsy tube that could be used to diagnose intestinal disease in children, particularly celiac disease, which has been credited with initiating the emergency of pediatric gastroenterology as a distinct clinical specialty.
Necrotizing enterocolities
Gastroschisis
Omphalocele
Infant regurgitatio
Nursing education refers to the formal learning and training in the science of nursing. This includes the main functions and duties in the physical care of patients, and a combination of different disciplines that both accelerates the patient's return to health and helps maintain it. Nursing Education is a hypothetical preparing to the medical attendants and sets them up for their professional duties. The preparation and training is instructed by experienced nurses and medical expert who are qualified in their respective fields. The courses range from general nursing to mental health nursing, pediatric nursing, post-operatory nursing and more. Restorative chaperon Educators helps nursing understudies for Continuing Nursing Education (CNE). Nursing Education and Research intended to build up the proof about the issues and significance to the nursing profession, including nursing practice, nursing training, nursing morals and nursing informatics. New innovations are utilized for nursing practice which amplifies the quality of nursing. Nursing education which consists of the theoretical and practical training provided to nurses with the purpose to prepare them for their duties as nursing care professionals. This education is provided to nursing students by experienced nurses and other medical professionals who have been qualified or experienced for educational tasks. Most of the countries offer nurse education courses that can be relevant to general nursing or to specialized areas including mental health nursing, pediatric nursing and post-operatory nursing. Courses which are leading to autonomous registration as a nurse typically last four years. Nurse education also provides post-qualification courses in specialist subjects within nursing.
Faculty development
Teaching Strategies
Quantitative researches
Nursing information
Robotic nursing
The term healthcare management (or healthcare administration) is defined as supervising the functions of the healthcare organization. Healthcare managers tasks may include providing leadership, management, and direction to healthcare units in order to ensure the best delivery of the available healthcare services." The Management is a system to harmonize the administrations given by healthcare associations. Health management incorporates public health management, dietary administration, doctor's facility administration, medical tourism, medicinal informatics, bioinformatics, telemedicine, health economics and different sorts of integration and maintenance based on software events and records related to medical care. It additionally refers to the health administration, which is the organization or supervision of healthcare sectors, public health systems and systems of thorough clinics or other medical offices. It incorporates nursing with information and correspondence innovations to advance the health of people, families and communities all around the world. Healthcare management is exactly what the name implies. It's the overall management of the healthcare facility, such as a clinic or hospital. A healthcare manager is in charge of ensuring the healthcare facility is running as it should in terms of budget, the goals of the facility's practitioners and the needs of the community.
Public health
Health Policy
Health Care Financing
Medicinal healthcare
Artificial intelligence in healthcare is the use of complex algorithms and software in other words artificial intelligence is also called as (AI) to emulate human cognition in the analysis, interpretation, and comprehension of complicated medical and healthcare data. Specifically, Artificial Intelligence is the ability of computer algorithms to approximate conclusions without direct human input. Which distinguishes AI technology from traditional technologies in health care which is the ability to gain information, process it and it gives a well-defined output to the end-user. AI does this through machine learning algorithms and deep learning. These algorithms which can recognize patterns in behavior and they create their own logic. In order to reduce the margin of error, Artificial Intelligence algorithms need to be tested repeatedly. Artificial InteIligence algorithms behave differently from humans in two ways: (1) algorithms are literal: if you set a goal, the algorithm can't adjust itself and only understand what it has been told explicitly, (2) and some deep learning algorithms are black boxes; algorithms can predict with extreme precision, but not the cause or the why. Artificial Intelligence (AI) and Machine Learning (ML) have just begun making advances into different industries. Healthcare is rising as one of the greatest recipients of the Artificial Intelligence revolution. The innovation is fit for encouraging simple and secure access to patient medicinal information, understanding and analysing their conditions. There are significant challenges in this field that include: the acceptance of AI applications in clinical practice, initially to support diagnostics; the ability to leverage the confluence of personal networked devices and AI tools.
Digital Consultation
Drug Discovery
Health Monitoring
Precision Medicine
Virtual Nurses
Family healthcare nursing is an art and science which has been evolved last 20 years as a way of thinking and working with families. It is identified by health nursing needs of each family, to educate and guide family members, to cultivate health habits and they maintain physical, psychological, spiritual environment. It also saves the hospital beds that can be utilized for crucial cases. The four approaches which include the family health nursing care are family as context, client, system and component of society. Elements of family nursing processes are–assessment of client's problems, the diagnosis of client responses that nurse can deal with the implementation of care, evaluation of success of implemented care. Family health nurses receive specialist education in order to help individuals and families cope with illness, chronic disability or times of stress. They spend their large part of time in working with patient homes and with patient families. Such nurse gives advice on lifestyle and behavioral risk factors, and assist families with health matters. Through prompt detection, which can ensure early treatment of families health problems? With their knowledge of public health and social issues and other social agencies, they can identify the effects of socioeconomic factors on families' health and refer them to the appropriate agency. They can facilitate early discharge from hospital by providing nursing care at home, and they can act as the lynchpin between the family and family health physician, substituting for the physician when the identified needs are more relevant to the nursing expertise.
Develop self-care abilities
Optimal functioning for individual
Identify health and nursing needs and problems
Cultivate good personal health habits
Child healthcare or child minding is a super vision of a child usually from age of six to thirteen. Childrens have a specific health needs and which it is to be understand that how a healthy child develop towards his adulthood. Communication plays a vital role in treating children with their families. General pediatrics provides the nursing care to children of all ages who are suffering from acute and chronic medical and surgical conditions. Nurses provide the health care needs for all common disorders and they educate the patients and their families to develop the quality of life. Childcare providers are the 1st teachers of a child and play an important role in the system of early childhood education. Children's nurses care for sick, disabled or injured children and young people. They provide comfort and reassurance to patients and their parents or carers in difficult or stressful circumstances. To work in the NHS, nurses should be registered with the Nursing and Midwifery Council (NMC). As well as offering advice, the nurse will check your baby's growth and development. Child health nurse services are free for families with children up to the age at which they start schooling. Your child health nurse will support you in caring for your baby, including help with breastfeeding and many more.
Genetic and hereditary influences
Concept of growth and development
Child and family communication
Chronic condition in child
Family centred care
Pediatric oncology which is the research and treatment of cancers in children and young adults. Pediatric oncologists study and trained in both oncology and pediatrics. The types of cancers that develop in children are often different from the cancers that develop in adults. Pediatric oncology is a specialization in medicine identified with the diagnosis and treatment of malignant growth in youngsters and children, for the most part up to 18 years. The treatment of childhood cancer relies upon a few variables, including the sort and phase of the disease, conceivable symptoms, family preferences and the general health of the child. It is seen that the solid extra skull tumor is known as neuronal blastoma which is found for the most part in childhood disease. It is considered as Pediatric embryonal cancer of a sympathetic sensory system which will rise up from neuroblasts (pluripotent thoughtful cells). Childhood cancer is cancer in a child. In US, an arbitrarily adopted standard of the ages used are 0–14 years inclusive, that is, up to 14 years 12.3 months of age. However, the definition of childhood cancer sometimes it includes adolescents between 15–19 years old. Pediatric oncology which is the branch of medicine concerned with the diagnosis and treatment of cancer in children. Unlike cancers in adults, which typically arise from years of DNA damage, childhood cancers are caused by a misappropriation of normal developmental processes.
Brain tumours
Neuroblastoma
Hepatoblastoma
Chemotherapy
Childcare needs various positive social relationship for which an environment is to be appropriate. The adult and child ratios should be kept low. Regular and informed parents ensure highest possible quality of care. Care providers also need to be valued by the society. One with difficulty examining the impact of child care quality is the issue of family selection factors. Families choose the child care which they use, and families with differing characteristics may choose different types and different quality of care. In particular, studies they have suggested that socio-economically advantaged families tend to choose higher quality care for their children. Therefore, it may not be possible to separate completely the developmental effects of child care quality from the effects generated by family factors. While more recent studies have been adjusted statistically for these family selection factors, they may underestimate the effects for child care quality when the two are highly correlated. Being in child care, they cared for an adult who is not the parent, does not need to be associated with less–than–optimal development in young children. In fact, it may be associated with enhanced development or even be a compensatory factor. However, in order to enhance the development or serve a protective function, child care should be of sufficiently high quality.
Developmentally appropriate environments
Adult child ratios must be low
Information to parents
Child development faces many complications like hereditary and environmental. Nutritional deficiency, use of drugs may deteriorate the infant health. According to a study, children exposed to certain perinatal complications, especially birth asphyxia and preeclampsia, likely to be diagnosed with Autism Spectrum Disorder (ASD). Malnutrition, maternal depression and maternal substance those factors which have received particular attention by researchers. Children with developmental disabilities often face challenges in medical settings where their families and health care providers may be left unsure of how to best interpret the child's behaviors and nonverbal communication. This is a fundamental topic for many child life specialists and it has become more relevant in recent years as the diagnosis rate for several disabilities has increased, underscoring the importance of refreshing our knowledge in order to continually help our patients to the best of our abilities. In order to best support the children in this population and create a more welcoming and inclusive environment, health care providers will need to have a basic understanding of developmental disabilities and know how to properly assess the child and family while utilizing the appropriate communication strategies.
Aggression and community violence
Developmental delay
Child development fundamentals
Conducting disorder masking as anger
If your child has a skin condition, such as a birthmark, eczema, warts, or psoriasis, a pediatric dermatologist has the experience and qualifications to treat your child. Pediatric dermatologists treat a wide variety of pediatric skin conditions using the latest available treatment methods. Pediatric dermatologists treat children from birth through adolescence. Children are not just small adults. They are not always able to say what is bothering them. They cannot always answer medical questions or be patient and helpful during a medical exam. Pediatric dermatologists know how to examine and treat children in a way that puts them at ease, in kid-friendly offices using medical equipment designed for children. With their specialized training and experience, pediatric dermatologists know what's normal growth and development in a child, and when to worry. Many childhood medical disorders, such as infantile hemangioma blood vessel growths, are not seen in adults. Common conditions, such as psoriasis, may have unique symptoms in children. Pediatric dermatologists are experts in the correct diagnosis and management of childhood skin diseases, including proper pediatric medication management.
Protecting the Skin Barrier for Life
Better Self-Esteem and Confidence
Avoiding Future Scars
The term "neurological disorder" applies to any condition which is caused by a dysfunction in part of the brain or nervous system, which results in physical or psychological symptoms. The development of a human brain begins during pregnancy and it continues through infancy, childhood and adolescence. Most of the brain cells are formed before birth but the trillions of connections between these nerve cells (neurons) are not developed until infancy. Any condition which is caused by a dysfunction in part of the brain or nervous system which results in physical or psychological symptoms can be categorized under Neurological disorders. Neurological disorders which occurs at an age from preterm neonatal to late adolescence (19-21 years old) are pediatric neurological disorders. Brain tumors, Parkinson's disease, epilepsy and stroke are the most common ones which comes under a huge list of more than 600 diseases of the nervous system. Genetic factors can influence the development of a variety of neurological disorders that are typically inherited from parents through genes and chromosomes. Chromosomes are the long strands of DNA which are supported by protein and that are found in the nuclei of human cells. The sections of DNA called genes carry the chemical code that makes us who we are. Chromosomes are composed of thousands of genes. A human body cell which normally contains 46 (23 pairs) of chromosomes, half inherited from the mother and half from the father.
Fussiness.
Decreased level of consciousness.
Abnormal movements.
Feeding difficulty.
Changes in body temperature.
Pediatric heart disease is a term which is used to describe the several different heart conditions in infants. The most common type of pediatric heart disease is congenital, meaning which children are born with it. Congenital heart defects (CHD) which can exist in adults, but are still considered as CHD if the adult was born with the disease. Pediatric Congenital Heart Diseases is the term used to mean to Heart Conditions in the children. A common issue is inborn errors of metabolism, contortion.Types of Congenital Heart Defects, Atrial Septal Defect, Ventricular Septal Defect, tetralogy Of Fallot, atrioventricular Canal Defect, Transposition of the Great Arteries, coarctation of the Aorta, Truncus Arteriosus. Some of the congenital heart defects that are treated by Pediatric Cardiologist Surgeons. There are numerous types of congenital heart defects. These can range from simple conditions which don't cause symptoms to complex problems which cause severe, life-threatening symptoms. A congenital heart defect is oftenly detected during a pregnancy ultrasound. If your doctor hears that an abnormal heartbeat, for instance, they may further investigate the issue by performing certain tests. They may include an echocardiogram, a chest X-ray, or an MRI scan. If a diagnosis is made for you, your doctor will make sure the appropriate specialists are available during delivery.
Bluish lips, skin, fingers, and toes
Breathlessness or trouble breathing
Feeding difficulties
low birth weight
Chest pain
Market Analysis Report
Scope and Importance:
Pediatric Healthcare market has an increasing growth with diseases in infants. According to UNICEF, 413,000 children in the region die every year before celebrating their fifth birth date. Increase in short term and chronic diseases, results in developing healthcare facilities which contributes in leading the growth for pediatric healthcare and family medicine in Dubai, UAE region
About 2% of global healthcare expenditure was estimated by Middle East regions and which is expected to grow continuously. In Middle East advancement and government initiatives improves healthcare sector about US$ 48 billion in 2016 and expected to reach US$ 63.6 billion by 2023 at CAGR of 4.1%.
U.S highlighted a report showing UAE Business Council on the Healthcare Sector of UAE, the UAE has observed an increased growth of its healthcare sector from past forty years. In 1971 it was the time when there were just 7 hospitals and 12 health centers founded in UAE. Today, it has more than 70 public as well as private hospitals and 150 centers or clinics focusing on primary care.
As the U.A.E. healthcare sector appears an impressive growth in the coming years, great advanced opportunities for U.S.-U.A.E. partnerships. The Cleveland Clinic Dubai makes all this miracle to the possibility. A joint commencement between the U.A.E.'s Mubadala Healthcare and the Ohio-based Cleveland Clinic, recently inaugurated 364-bed hospital, it is the largest U.S.-run, U.S.-staffed hospital outside the US region and brings an advance level of specialized care to the heart of Dubai, UAE.
Pediatric Hospitals in UAE
Nova Vita Specialised Paediatric Hospital

Danat Al Emarat Women & Children's Hospital

Cleveland Clinic

Universal Hospital

NMC Royal Hospital Khalifa City

Universal Hospital-Baniyas Clinic

Kids FIRST Medical Center

Al Mushrif Children's Specialty Center

HealthPlus Children's Specialty Cente

NMC Specialty Hospital
Burjeel Hospital

Advanced American Dental Center

Bareen International Hospital

Emirates Advanced Rehabilitation of Children Center

Aster Clinic, Musaffah

Mediclinic Al Bateen

Advanced Cure Diagnostic Center

Health & Style Medical Centre LLC
Hospitals Associated with Pediatric Research and Healthcare
Members associated with Pediatric research: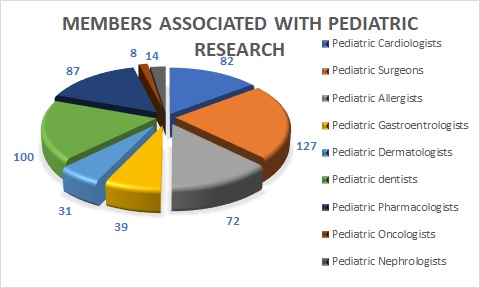 Associations and Societies Worldwide:
Past Conference Report
Health Care 2019
Health Care 2019
2nd Annual Conference on Pediatric Nursing and Healthcare hosted by ME Conferences was held during June 17-18, 2019 at Dubai, UAE on the theme "Innovation, Initiation and Implementation in Pediatric Healthcare"
The conference marked its start by an opening ceremony which included introduction by the Honourable Guest
Dr. Amin Gohary, Burjeel Hospital, UAE. We were overwhelmed by his generous response.
Health Care 2019 Organizing Committee extends its gratitude and congratulates the Honourable Moderator of the conference, Dr. Kuldip Shah, Cherish Child Dental Care, India for his preeminent contribution towards smooth functioning of this esteemed event.
We acknowledge the help of the Honourable Chair Dr. Amin Gohary, Burjeel Hospital, UAE and Karthikeyan Gengaimuthu, International Modern Hospital, UAE whose support brought this event to its grand success.
Health Care 2019 has taken the privilege of felicitating Keynote Speaker Dr. Amin Gohary, Burjeel Hospital, UAE and Dr. Monika Kaushal, Emirates Specialty Hospital, UAE whose attempts made the social occasion to move in the method for achievement. We were indebted by your presence.
We sincerely thank all the Participants for their gracious presence, support, and assistance towards the success of Health Care 2019 Conference.
The eminent personalities at the conference were
Khaled Soliman Balah, Saudi German Hospital, UAE

Nasser Mohamed, Sheikh Khalifa Medical City, UAE

Karthikeyan Gengaimuthu, International Modern Hospital, UAE

Ola Asa'ad, Quality of Life & Primrose, Jordan

Monika Suri, Nutriwell Clinic, India

Akumtoshi, Indian Academy of Pediatrics, India

Komal Verma, Amity Institute of Behavioural and Allied Sciences, India

Shapule Modjadji, University of Limpopo, South Africa

and many more
Last but not the least ME Conferences wishes to acknowledge with its deep sincere gratitude all the supporters from the Editorial Board Members of our Open Access Journals, Keynote speakers, Honourable guests, Valuable speakers, students, delegates and special thanks to the Media partners for their promotion to make this event a huge success.
We hope your favorable support will make next series 3rdAnnual Conference on Pediatric Nursing and Healthcare to be held during April 29-30, 2020 in Dubai, UAE one more grand success event.
Mark your calendars for the upcoming Conference; we are hopeful to see you soon!
More Info: https://healthcare.nursingconference.com/
If you are interested!
Email us at: [email protected]
Call at: 1-201-380-5561 (Ext. No- 7007)
HOPE TO MEET YOU ALL IN DUBAI, UAE
Past Reports
Gallery
To Collaborate Scientific Professionals around the World
Conference Date November 09-09, 2020
For Sponsors & Exhibitors
Useful Links
Past Conference Report